College Park Food Truck Social a Smashing Success!
On Tuesday, March 7th, the Orlando Food Trucks came to College Park, FL (a suburb of Orlando) for the first Food Truck Social at the Ormazd Grotto back lot located at 1700 Edgewater Drive next to Dollar Tree and across the street from the U.S. Post Office. There were eight food trucks present including French Fry Junction, Cousins Maine Lobster, Twisted Plates, Lees Famous Cheese Steaks, Kelly's Homemade Ice Cream, German Grill, Tamale Co. and bem bom.
There were an estimated 700 people in attendance and everyone seemed to be having a great evening as the weather was perfect. The Grotto opened up their building and setup tables and chairs both inside and outside and made their restrooms available to the food truck patrons. The Grotto provided drinks for the event in lieu of donations towards their official charity, The Grottoes of North America Humanitarian Foundation, which provides free dental care to special needs kids.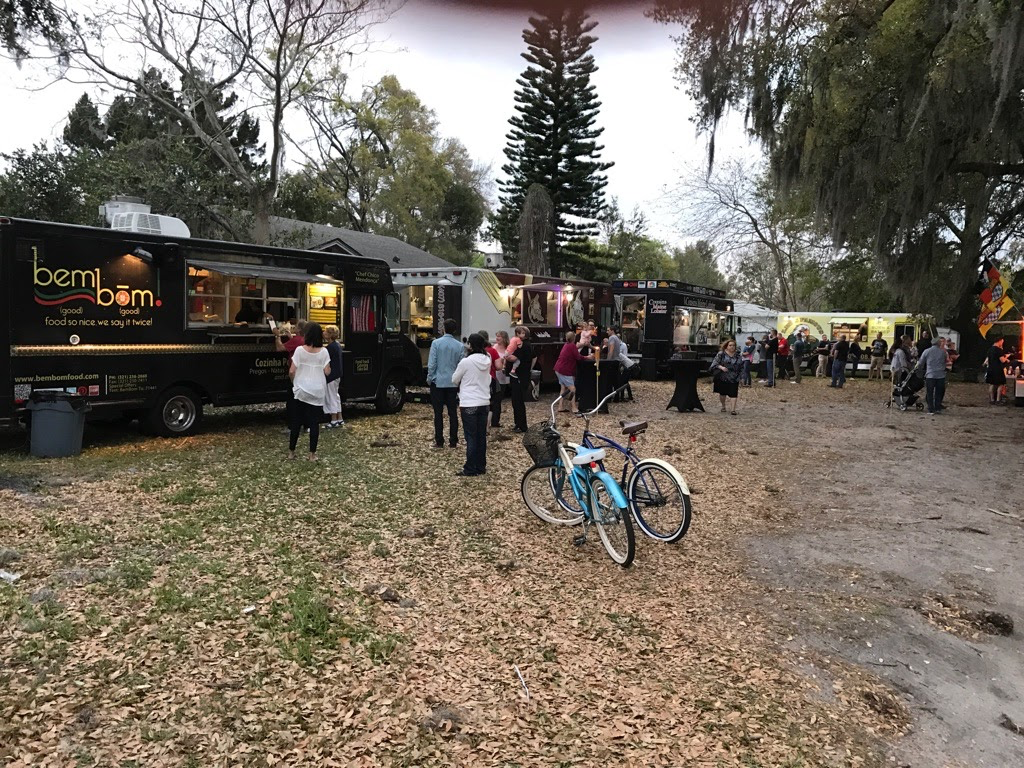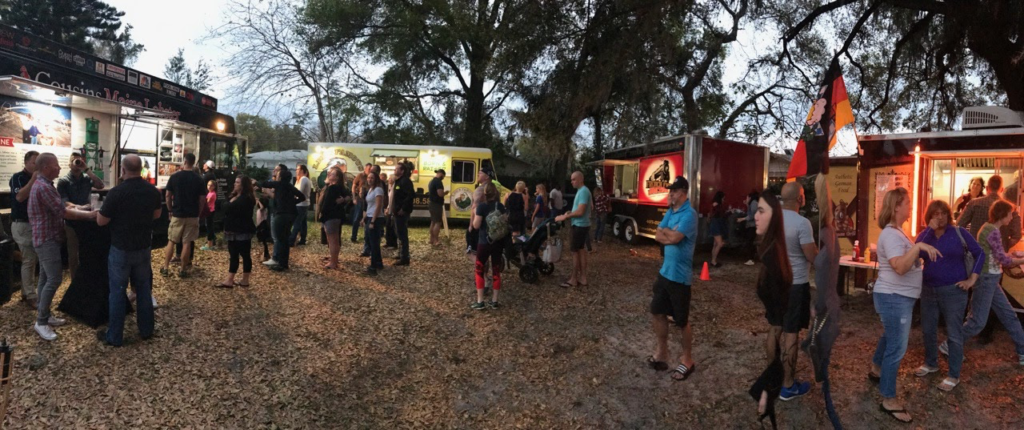 The good news is that the College Park Food Truck Social will be a weekly event going forward and will be held every Tuesday from 6 – 9 pm at the Grotto back lot located at 1700 Edgewater Drive. You can reach out to Orlando Food Trucks or Ormazd Grotto for further information and details.
Here is the Food truck lineup for the remainder of March
(trucks are subject to change without notice)
March 14th
Barnwood BBQ
Chicken Waffle Grill
Monsta Lobsta
Peru Power
Camel Tow Taco
Cheesecake By Design
French Fry Junction
Kona Dog
March 21st
Up in Smoke
Jamaica Jamaica
French Fry Junction
Munchies Coney Island
Tamale Co.
Naked Cupcake
Peru Power
All Fired Up
March 28th
Ice Cream Social
French Fry Junction
Cousins
Twisted Plates
Lees Famous
Messy Delight
Uncle Eddies BBQ
Frenchys Crepes